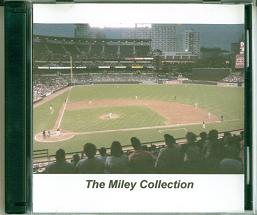 1942 Service All Star Game


Called by Jack Graney, Waite Hoyt, and Bob Elson



The Service All Stars, led by Bob Feller on the mound, face the American League All Stars, who won the Major League All Star Game the day before (that game is also available from The Miley Collection.) The AL squad wins, 5-0.

Game box score and game account below provided by the Cleveland Plain Dealer.